Emmy Monash Aged Care: Automated Entry Screening and Integrated Access Control
The client
Emmy Monash Aged Care is an award-winning, Australian-owned aged care provider, delivering independent living, residential aged care, and respite services in Melbourne.
The Challenge
Emmy Monash Aged Care built a new facility at Caulfield North that incorporated a sophisticated security system. However, the COVID-19 outbreak meant staff needed to vet every person entering the building to protect visitors, contractors, and residents in their care.
Initially, this was an intensive manual process that relied on the team, resulting in many additional human resource hours and unsustainable piles of paperwork. The team knew they needed a better solution.
The requirements
Emmy Monash Aged Care began looking for a one-stop solution with a centralised system. It needed to deliver the following requirements every time an individual signs in to the premises:
Accurately measure temperature
Deliver a health questionnaire (screening questions)
Check that entry requirement documents, such as valid COVID Vaccination Certificate, had been vetted by a staff member.
Categorise people into different groups with different entry requirements
Print identification labels
Send automated alerts if a person has a high temperature or does not meet all entry requirements
Integrate seamlessly with their existing access control system, Integriti by Inner Range
Ensure it is intuitive for people of all ages
Securely store data within Australia in a way compliant with Australian Privacy Principles
Tom Gorog – Board member, Emmy Monash Aged Care

Before we had the LoopKiosk system up and running, registration was quite a painful process. When I come into the facility now, I know exactly what to do and it's quite seamless
The solution
LoopSafe is a Melbourne-based technology company that makes it simpler, quicker, and more efficient for organisations to ensure the health and safety of their communities while protecting people in their care.
Its innovative LoopKiosk Thermal product is TGA certified all-in-one hardware and software solution that allows people to sign themselves in and out of buildings, such as aged care facilities, with a range of configurable built-in entry check features. This streamlines the process while making it easier for organisations to uphold their duty of care and comply with regulations.
The LoopKiosk Thermal's large 15-inch display and simple screen-flow makes it intuitive to operate to ensure it's user-friendly for people of all ages and abilities. The automated email and SMS notifications ensure that staff members can move about the building completing their work with the confidence of knowing that they will be notified if they are required at an entry point to attend a person restricted from entering.
The team
Teknocorp is a leading security and healthcare integrator based at Altona, Victoria.
It is a Tier 1 Inner Range product installer and provides a range of solutions covering access control, perimeter control, alarm monitoring, CCTV, and intruder detection services.
Teknocorp project managed the design and installation of the LoopKiosk and Integriti integration system at Emmy Monash Aged Care and acted as the 'go to' contact for the client, Inner Range and LoopSafe technical teams.
Technical innovation meets exceptional client care
A number of factors contributed to Emmy Monash Aged Care's decision to select LoopSafe as a technology partner. There were lots of reasons this product was the right fit, and one selling point the team couldn't pass up.
"Flexibility and compliance were the big factors for us," says Tanya Abramzon, CEO of Emmy Monash Aged Care. "We also currently have quite a sophisticated security system, with swipe cards and different access levels for different people. That was a no-brainer for us, if LoopSafe could talk to our existing security system and if we could integrate the two together."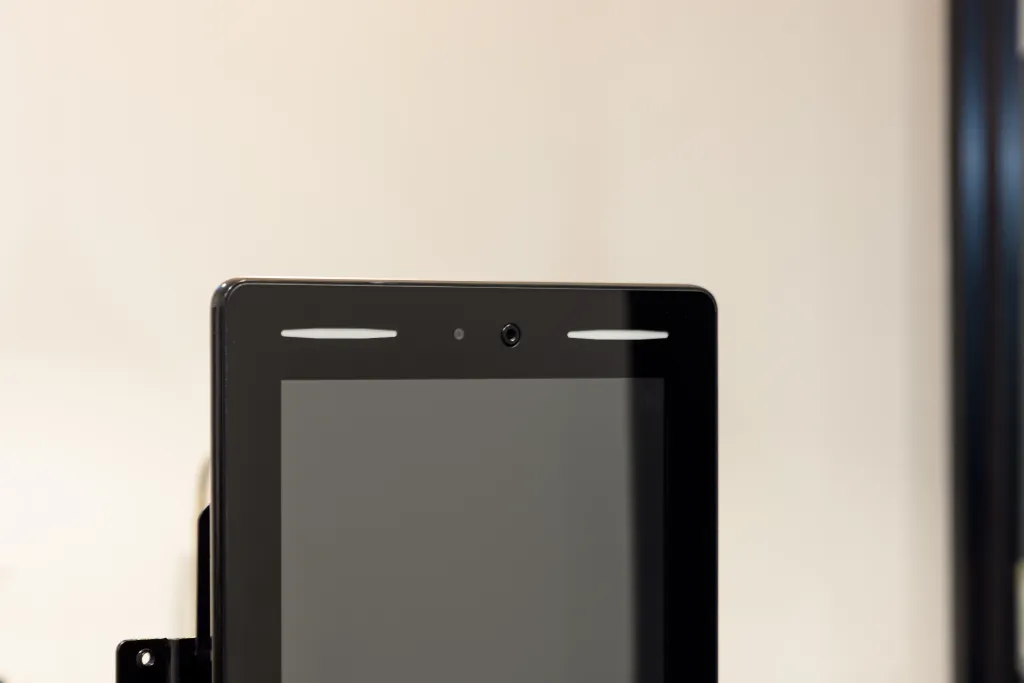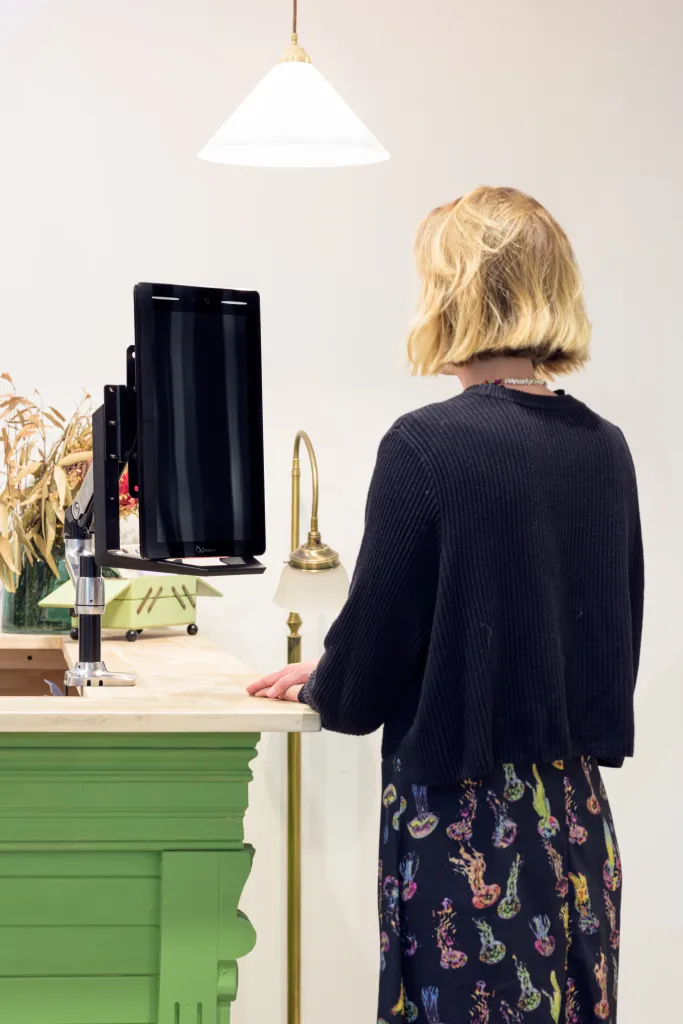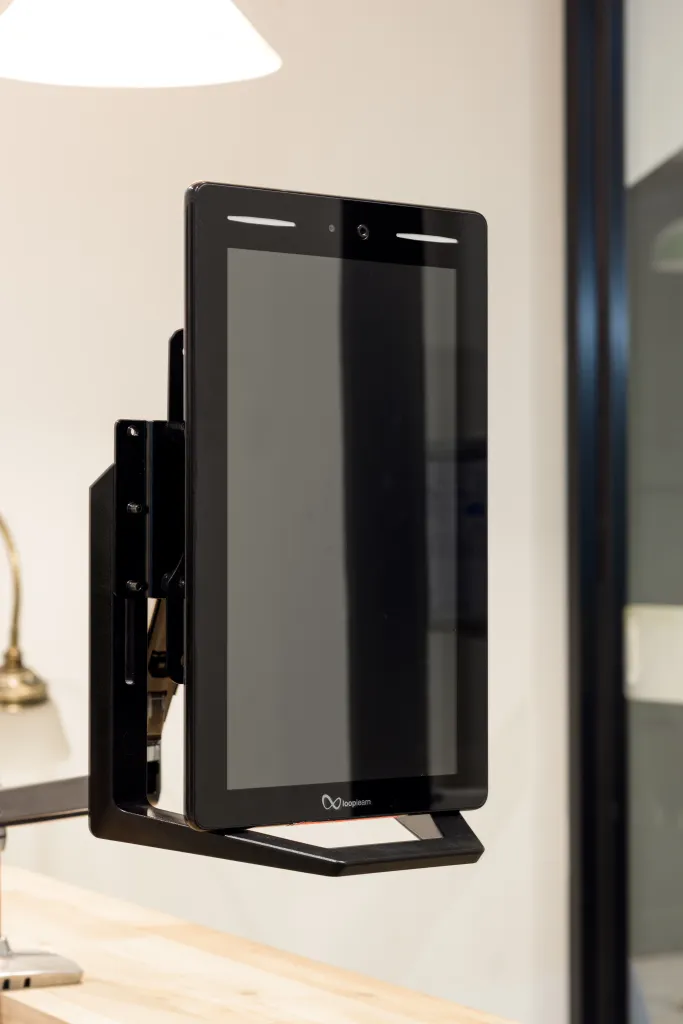 Five simple steps to using Loopkiosk 
Authentication – LoopSafe's proprietary Face ID technology enables fast, accurate, and secure authentication of all people when they sign in and out of a particular premises.
Temperature – The TGA approved in-built temperature sensor accurately measures body temperature (ARTG ID: 376450).
Screening – Individuals are guided through a series of customisable screening questions, such as recent travel history.
Validation – The LoopKiosk conducts an automated document validation check, which can include items such as COVID vaccination status, police check, and contractor insurance status to ensure regulatory compliance.
Access – Once the user has passed the LoopKiosk sign-in process, their access key will automatically be enabled. If a user fails to pass any of the checks, their card will remain disabled and an email and/or SMS alert will be sent to designated staff members. Access cards are automatically disabled when a person signs out, ensuring the highest standards of site health and safety.