Visitor, staff and contractor management has never been easier
An Australian entry management system designed to keep your people safe and places compliant
Visitor, staff and contractor management has never been easier and safer
We're an Australian technology company delivering easy-to-use solutions to keep your people safe and places compliant
Visitor Management
Easy self check-in.
Health and identity check, document validation, signed agreements and visitor badge printing all in one easy process.
 Staff
Sign-In
Consolidate everything and create one fast, single sign-in process for staff.  Use face ID to automatically update timesheets, activate staff cards and be compliant.
Contractor Management
Use one sign-in system for everyone. Create a custom check-in process for contractors. Complete compliance checks and get contractors on-site quickly.
Seamless Integrations
Have a centralised view of everyone on site. Automatically update all your systems with the same accurate sign-in and sign-out information.
James Trazzera – Virtual CTO, Hardi Aged Care
I'm more than happy to sing LoopSafe's praises, because this really is a great system. The technology works, the back end is great, and it's very simple and easy to use.
What is the LoopSafe system?
More than a visitor management system
LoopSafe is a complete, smart hardware and software system for signing in visitors, staff, contractors and anyone that you need to register on-site.
Powered by patented face ID technology, the LoopKiosk is easy to use and completely self service. The LoopSafe cloud database integrates seamlessly with your existing software, access control and alert systems.
Log in to your web console from a computer or mobile device for a real-time view of sign-ins, make changes to your check-in process and roll out to all kiosks with the touch of a button.
Designed to be flexible and scalable. Customise LoopSafe system for your industry or organisation and add more kiosks as you grow.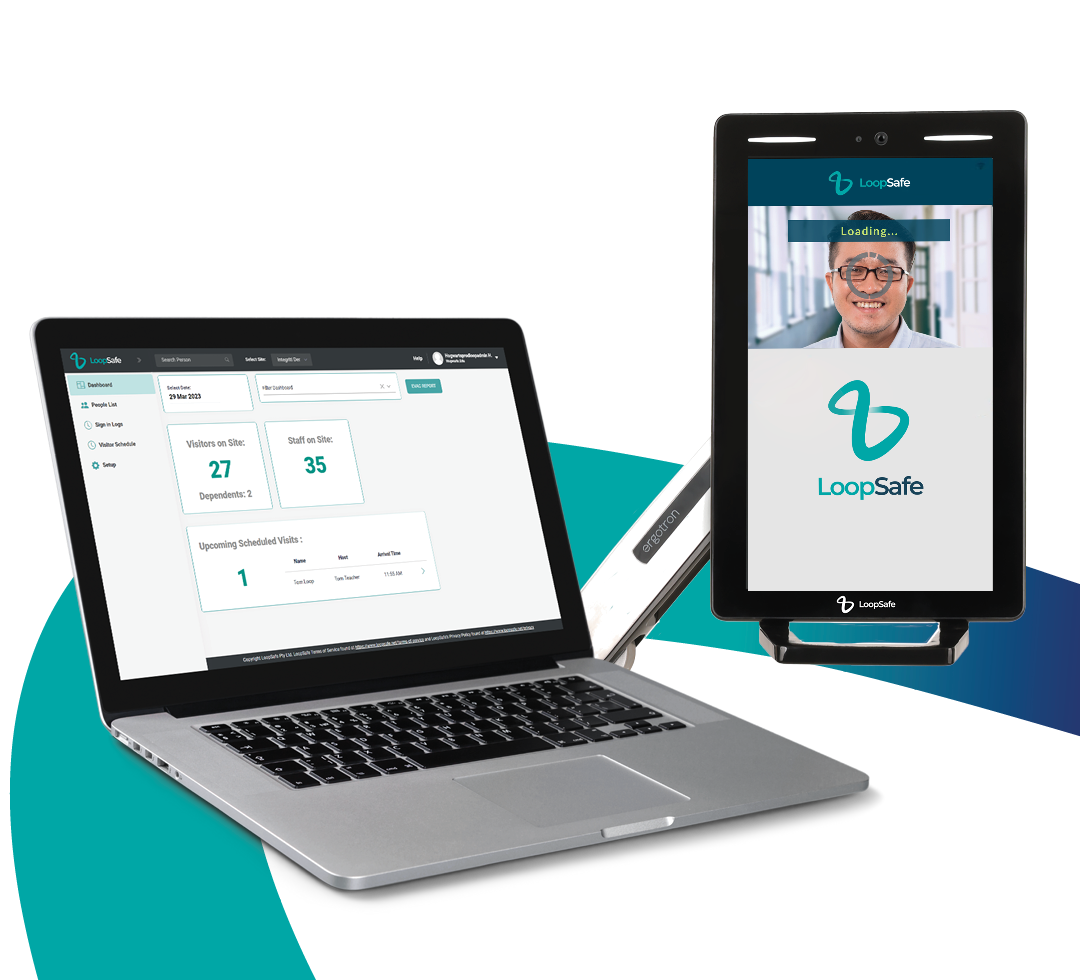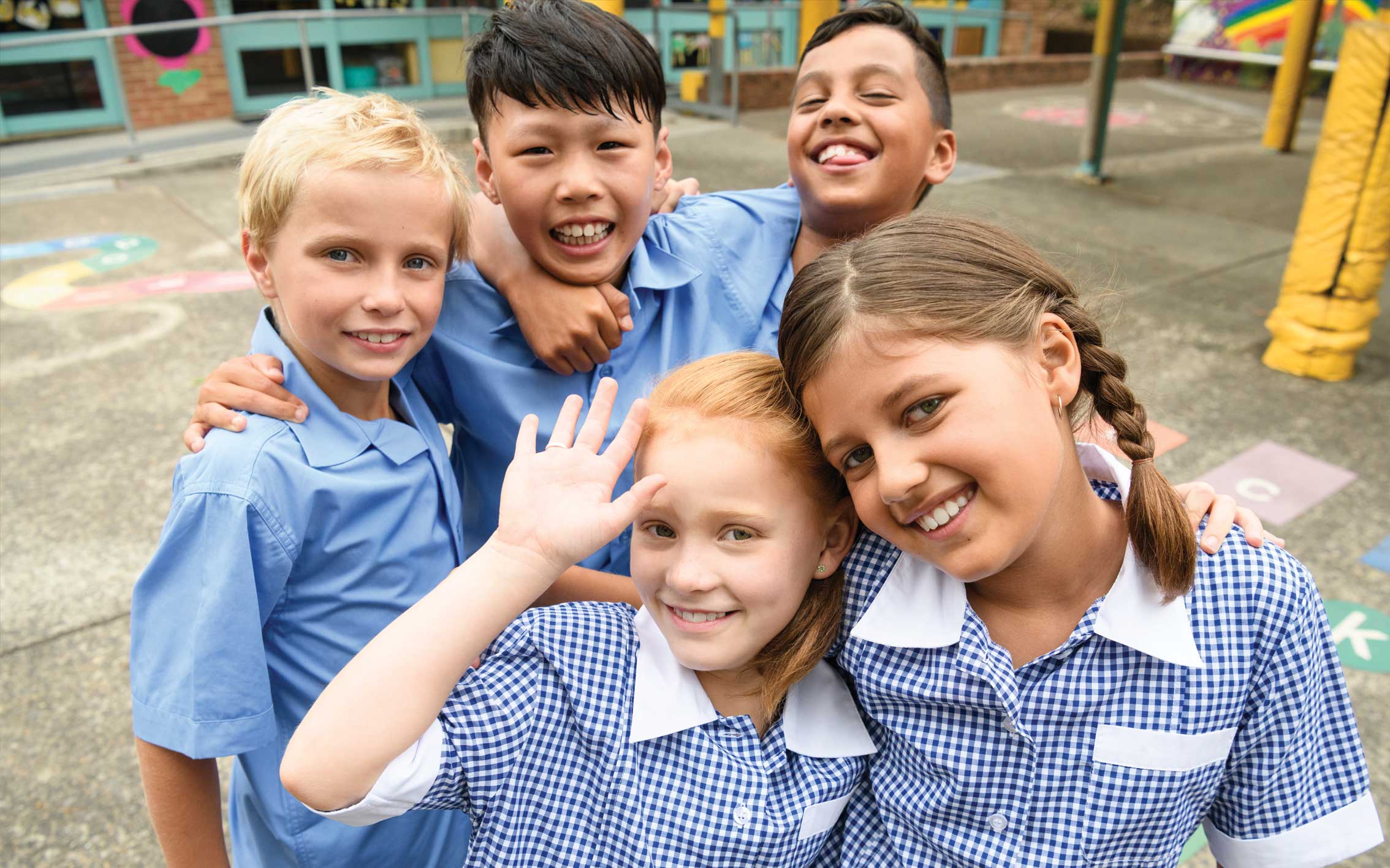 Schools
Automate staff, visitor and contractor sign-in with your student management system to centrally monitor who's on site and create a safe, compliant campus.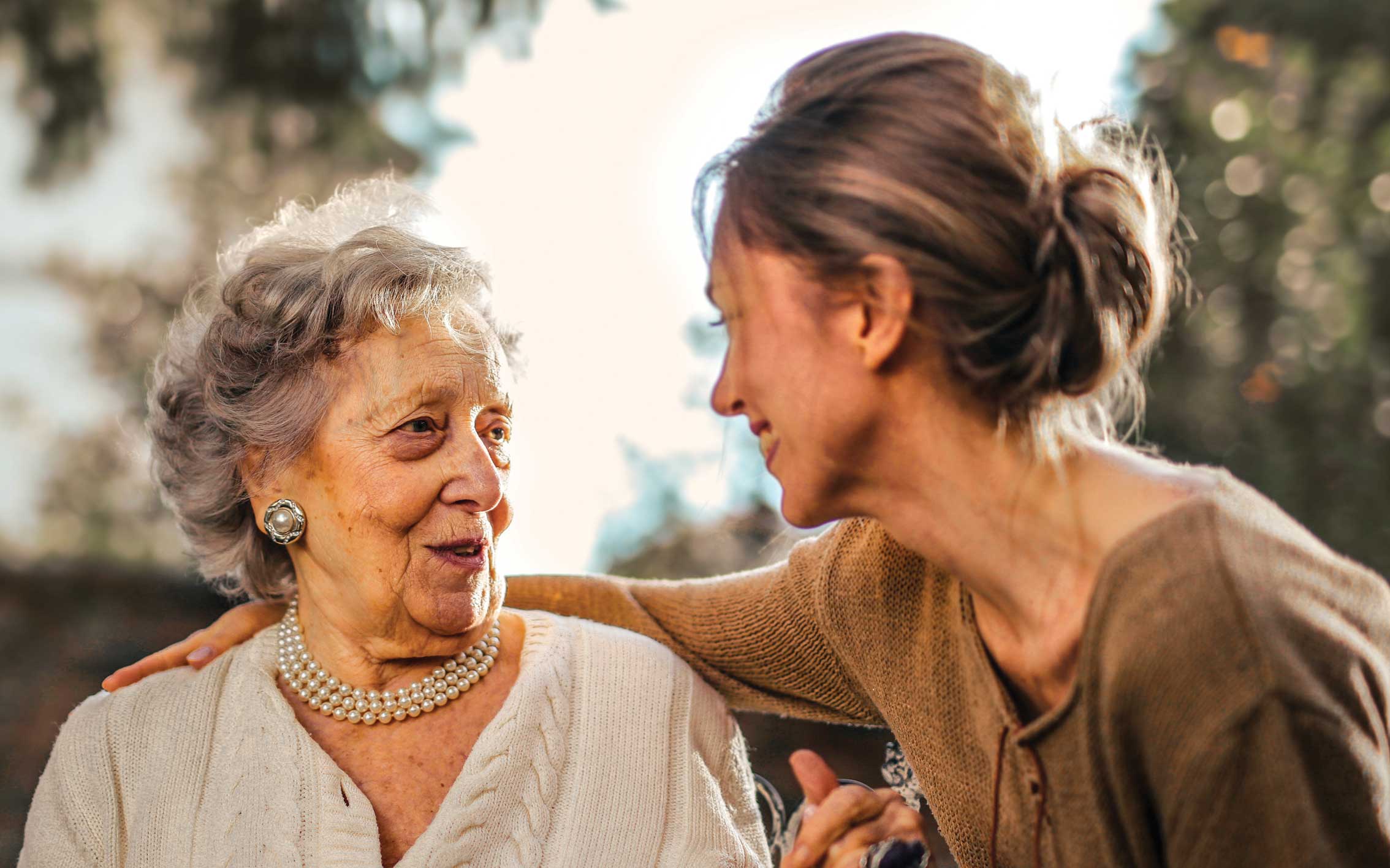 Aged Care
Safeguard your residents and facility with health, identity and compliance checks for staff, visitors and contractors with our easy all-in-one process.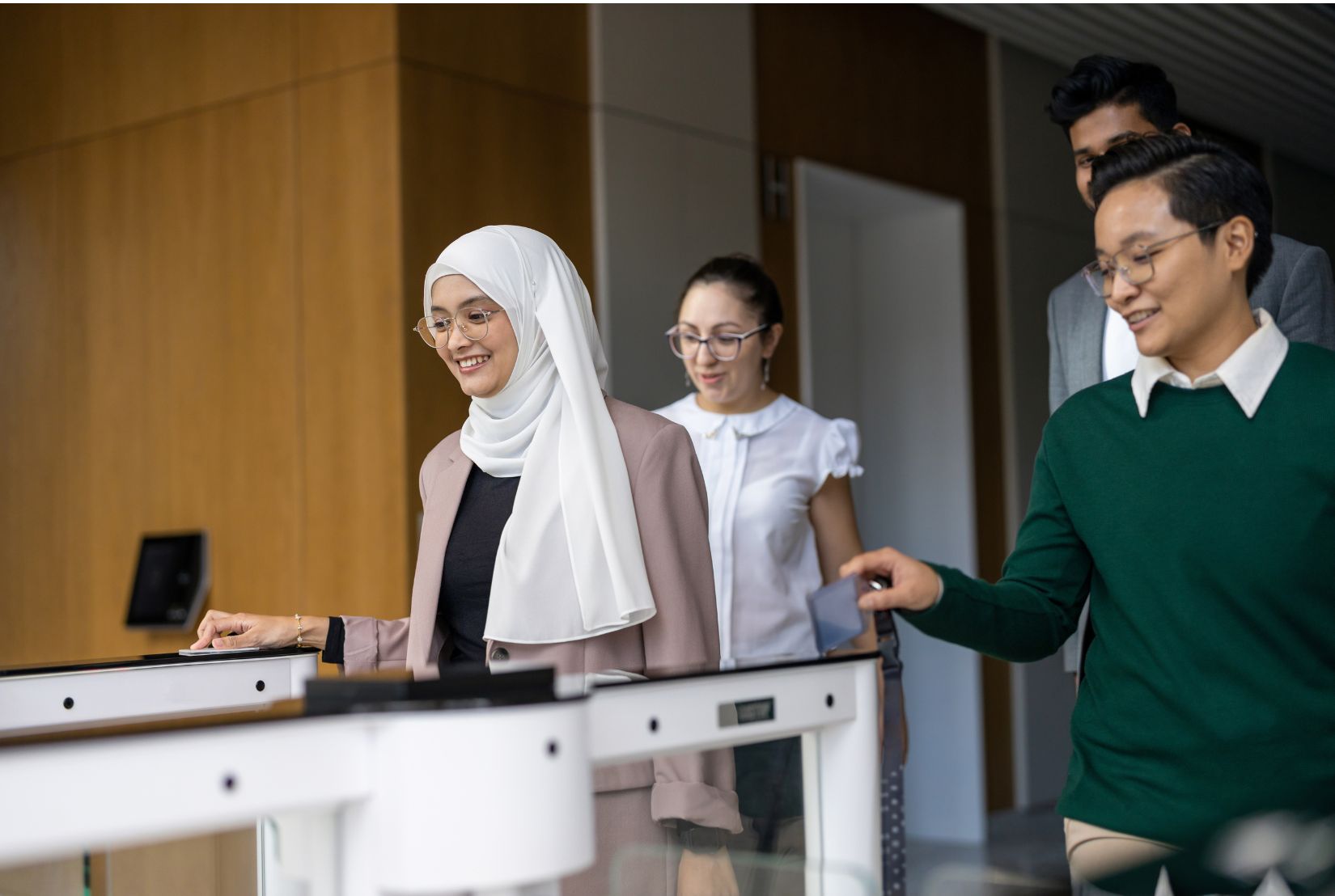 Corporate
Strengthen workplace security and integrate automated sign-in with your access control system to protect your people, property and ideas.
Justin Mortera – Procurement Officer, Uniting AgeWell
The installation itself was easy and the team was really responsive when it came to customer support.
Million safe and secure check-ins
Reduced paper-based costs
Thousand staff hours saved yearly
Solutions
As your needs change, so do our solutions.
Our local team of engineers partner with you to continuously develop and improve system integrations, product features and flexibility.
Services
Our people are just as important as our technology. We have a 98% customer retention rate thanks to our unwavering commitment to our customers and locally delivered support.
Security
Our globally patented face ID technology is contactless, fast and secure.
No images are taken or stored and biometric information is de-identified and encrypted  or the highest level of security.
We are for businesses and organisations that are responsible for the safety of people in their care.
Want to see LoopKiosk in action?

Emmy Monash Aged Care is an award-winning, Australian-owned aged care provider. It delivers independent living, residential...